CALENDAR OF EVENTS
"Music has, at it's roots, the power to soothe trouble hearts and lift up weary souls. Great jazz seems to do both on a regular basis. Let Point A To Point A remind you why you love music in the first place."
Christopher Llewellyn Adams
Cashbox Magazine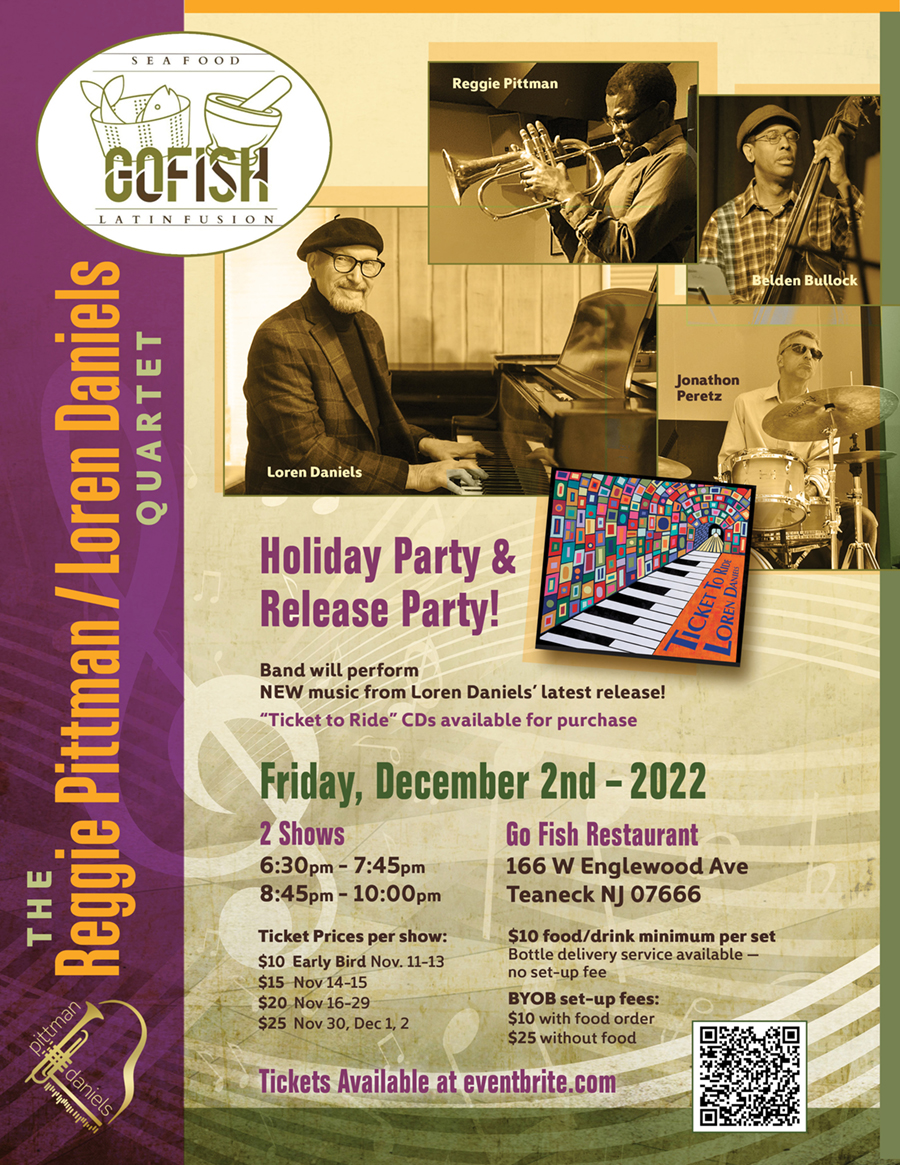 FRIDAY, DECEMBER 2nd, 2022
The  Reggie Pittman / Loren Daniels Quartet
HOLIDAY PARTY & RELEASE PARTY
for Loren Daniels' NEW album "Ticket to Ride."
TWO SHOWS: 6:30pm and 8:45pm
Go Fish Restaurant
166 W. Englewood Ave, Teaneck NJ 07666
https://gofishnj.com/
Advance Tickets: $15-$20 • At Door: $25 •  $10 food/bev minimum per show
Tickets on sale at Eventbrite.com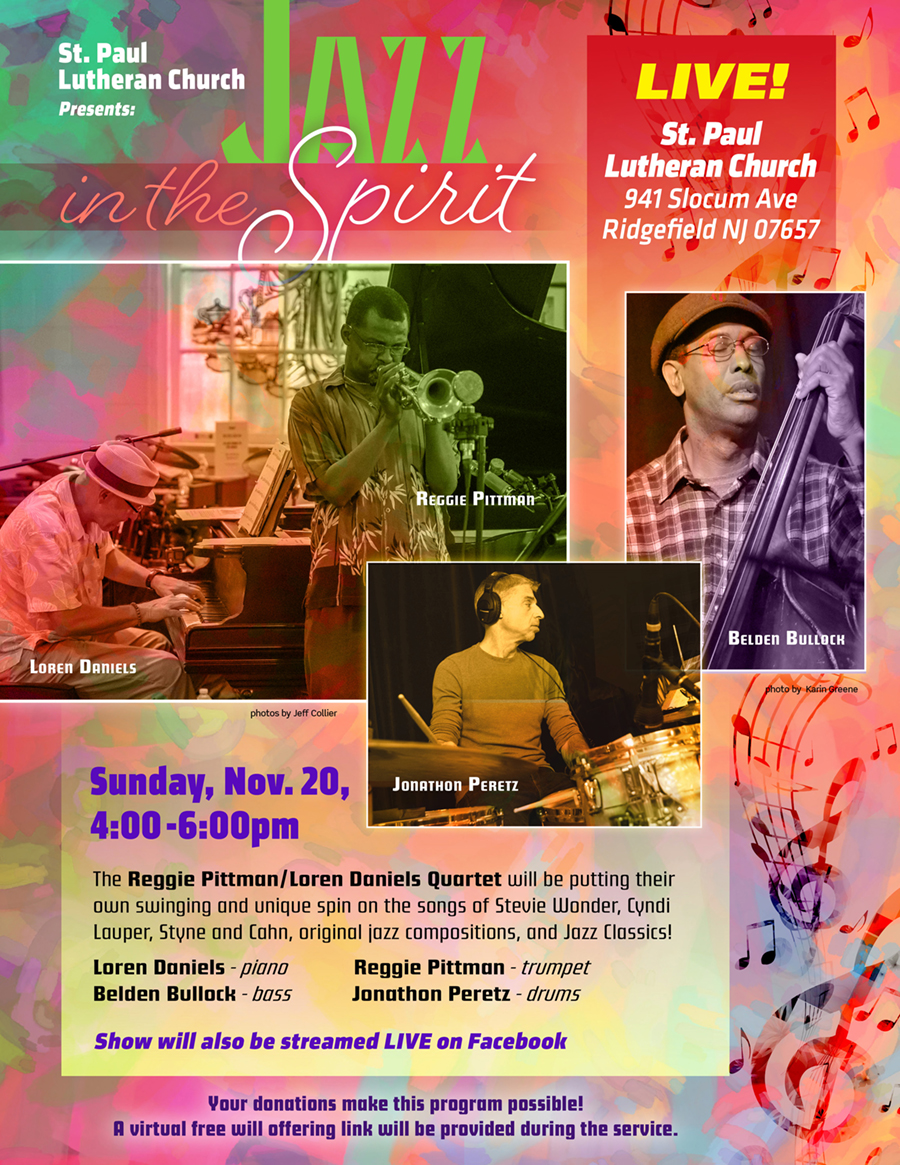 SUNDAY, NOVEMBER 30th, 2022
Jazz In The Spirit 
Featuring: The Reggie Pittman / Loren Daniels Quartet
The group will be putting their own swinging style on the songs of Stevie Wonder, Cyndi Lauper, and Styne and Cohn — along with original compositions and jazz standards! 
4:30-6:00 pm
St. Paul Lutheran Church, 941 Slocum Ave, Ridgefield, NJ 07657
Show will also be streamed LIVE on St. Paul Lutheran Church Facebook page
Your donations make this FREE program possible!  A virtual free-will offering link will be provided on the Livestream.